Laboratory Services
Services
AMA is proudly licensed under the Florida Department of Public Health. We're accredited by CLIA (Clinical Laboratory Improvement Act), which means that we're prepared to go the extra mile to ensure you get the care you need. All of our services are under one roof to make comprehensive healthcare that much easier for our clients.
This service is provided for our patients who require laboratory work without having to see a physician. Best of all, everything you need is under one roof; this ensures ease and quality of access for all of our patients.
Our Laboratory hours are Monday to Friday, 7:30 a.m. to 4:30 p.m.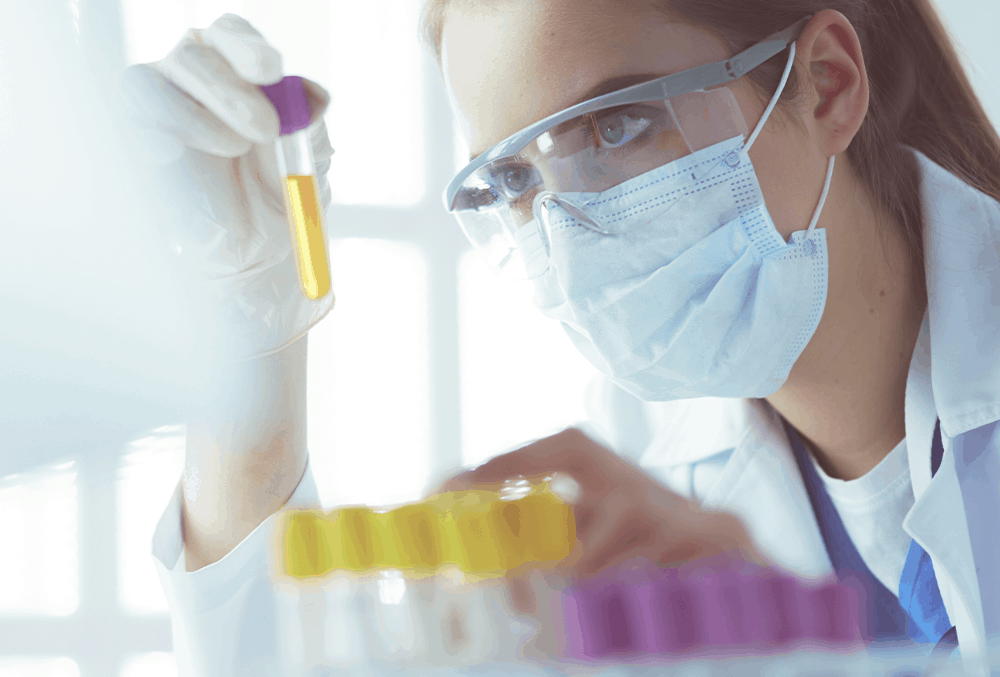 Most Common Lab Work
We offer a broad range of services for our patients to get the most out of their healthcare experience with us. This is our speciality, so you can rest assured that you're getting quality care every time.
Some of our most common lab work includes:
Routine blood work
Urinalysis
Injections
Coumadin Therapy
Routine EKG/PFT
What Can Laboratory Services Help Your Doctor Find?
We know that accurate testing is critical to effective treatment. Our laboratory team is here to help when your AMA doctor orders laboratory services. For this reason, we use the newest technology and techniques available to help find the source of your health problems in order to restore you quality of life.
We pay close attention to each of our patients. We know that test results guide treatment and their importance cannot be overstated.
Once a patient gets laboratory services completed, their AMA Medical Group provider can then review their risk for heart problems, find out if their blood values are within normal ranges, check for signs of inflammation, and monitor for anemia.
Contact Us
AMA medical group was founded to support every member of the community. If you need any blood work done, don't hesitate to contact us at (727) 331-8740 to schedule an appointment.
What People Are Saying
5 star so far! Had my second appointment today after labs..Very thorough from start to finish. A very busy place, I have worked in many medical offices, so I had to mention how organized and caring the staff has been to me. PA took all the time I needed and I am sure her schedule was booked! I felt so much better as I left , as all my concerns were addressed in a caring, calming way. Thank you everso, I had not experienced this yet, in my med advantage insurance physician visits
Very clean, organized and friendly staff
I actually moved further away, but kept Dr. Fana because the entire staff and especially Dr. Fana gives you the feeling of ""you are the only patient". Takes time to thoroughly explain issues and concerns.
One of my reasons for moving back to Florida was to find a medical group that I could communicate with and who could take care of my medical needs for the rest of my life. I am so happy and more satisfied than I could have imagined with Dr. Dones and PA, Benjamin Love. Both take the time to listen to my questions and concerns. They clearly explain options and recommendations very thoroughly in terms that I understand and trust. I am relieved that they know the hospitals, should I ever be hospitalized. I recently sprained my foot on a Sunday night and left a message with the answering service. An x-ray was set up for the next morning as well as an appointment at AMA with Dr. Dones, first thing in the morning. The whole staff is really great and very easy to talk with. It's nice that they have their own lab in the building too. It is a gentle place.
Wonderful caring staff & Doctors! The best care you will ever receive in Central Florida! Attention to your condition & caring follow up! Love Dr Fana-Souchet
Thank you so much for taking care of my mom. I am forever grateful to AMA!