Arthritis
Conditions
The CDC reports that arthritis affects 54.4 million US adults, which is about 1 in 4. It is one of the primary reasons behind work disability in the United States and is one of the most common chronic conditions in the nation alone. Some risk factors can increase an adult's likelihood of receiving an arthritis diagnosis. While some risk factors can be controlled, some cannot. By changing the risk factors you can control, you can decrease your arthritis risk, or reduce arthritis symptoms.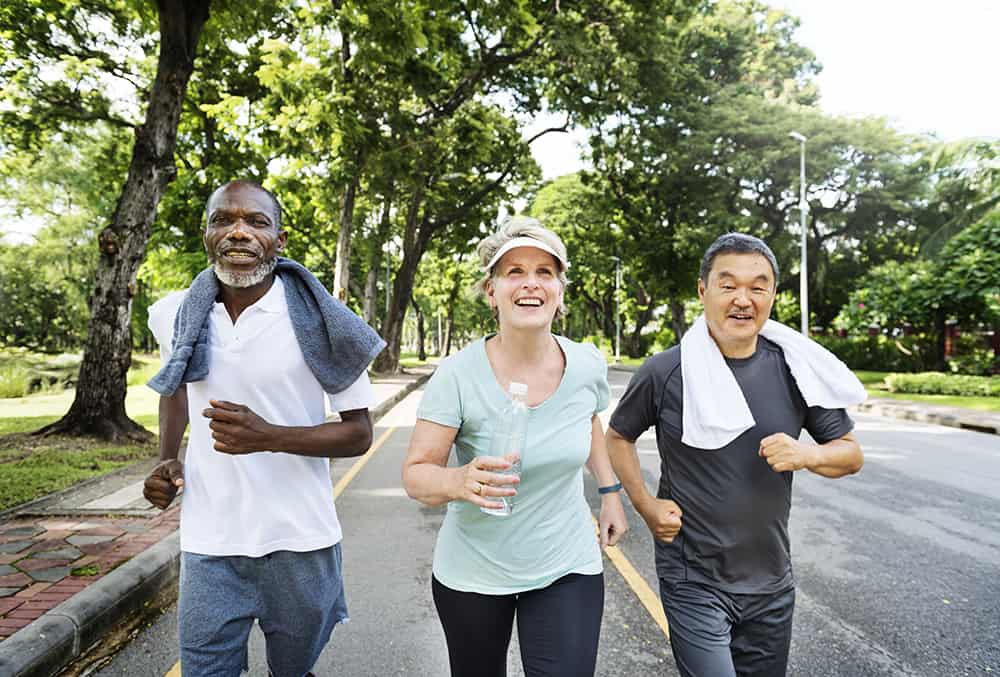 What is Arthritis?
Arthritis is a painful condition in which inflammation affects one or more joints. While there are more than 100 kinds of arthritis, with different causes and different treatment methods, the two most common types are Osteoarthritis (OA) and Rheumatoid Arthritis (RA).
Types of Arthritis
Everyone should receive regular health screenings and physical examinations. During these examinations, your doctor may wish to examine a specific part of your body, called a focused physical exam. This is done if your doctor has reason to believe something about it is abnormal and requires further testing to rule anything out.
Patients with a family or personal history of certain diseases, such as cancer, high blood pressure, or diabetes should receive regular health screenings and physical examinations to monitor their health and the progression of any degenerative health conditions.
Types of Arthritis
Arthritis is inflammation (or swelling) found in one or more joints. It describes more than 100 conditions that the joints, tissues around the joint, or connective tissues. Note that while there are many types of arthritis, but two remain the most common:
Osteoarthritis (OA)
Osteoarthritis is the most common form of arthritis. It is commonly referred to as a degenerative joint disease, describing "wear and tear" on the joints. It occurs most frequently in the knees, hips, and hands. In cases of osteoarthritis, the joints begin to break down, changing the underlying bone. While these usually develop slowly, they can also present in acute cases.
Rheumatoid Arthritis
Rheumatoid Arthritis is both an autoimmune and inflammatory disease, which means that your mistakenly immune system attacks healthy cells in your body. Rheumatoid Arthritis primarily attacks several joints at one time. In joints affected with Rheumatoid Arthritis, the lining of the joint becomes inflamed, which can cause lasting damage and deformity to the joint.
Who Is at Risk for Arthritis?
1 in 4 adults has arthritis. Family history, age, sex, previous joint injury, and obesity all have the possibility of contributing to joint disease. Some arthritis runs in families but some arthritis, like Rheumatoid Arthritis, commonly develops more in women than in men, while some arthritis is accompanied by age, obesity, and previous injury to the joints.
What Are the Symptoms of Arthritis
The most common signs and symptoms of arthritis-related conditions involve the joints. It is important to see a doctor immediately if you notice a pattern of pain, tenderness, swelling or deformity to the jointed areas of the body. Severe arthritis, particularly in the hands and arms, can make it difficult to manage daily operations. Arthritis in weight-bearing joints can prevent you from walking comfortably or standing up straight.
Depending on the type of arthritis you have, your signs and symptoms may include:
Pain
Stiffness
Swelling
Redness
Decreased range of motion
Treatments for Arthritis
Arthritis cannot be cured. The main goal of treatment involves reducing pain and preventing damage to the joints. Mobility assistive devices can be beneficial in some cases, as can heating or ice packs. A combination of treatments may be required to improve joint function.
Analgesics, such as hydrocodone (Vicodin) or acetaminophen (Tylenol), are effective for pain management, though you may be prescribed nonsteroidal anti-inflammatory drugs such as ibuprofen (Advil). Corticosteroids such as prednisone or disease-modifying antirheumatic drugs such as Humira may also be used in cases involving Rheumatoid Arthritis.
Contact Us
AMA medical group was founded to support every member of the community. If you have arthritis, or feel soreness, tenderness, or redness in your joints, don't hesitate to contact us at (727) 331-8740 to schedule an appointment.
What People Are Saying
5 star so far! Had my second appointment today after labs..Very thorough from start to finish. A very busy place, I have worked in many medical offices, so I had to mention how organized and caring the staff has been to me. PA took all the time I needed and I am sure her schedule was booked! I felt so much better as I left , as all my concerns were addressed in a caring, calming way. Thank you everso, I had not experienced this yet, in my med advantage insurance physician visits
Very clean, organized and friendly staff
I actually moved further away, but kept Dr. Fana because the entire staff and especially Dr. Fana gives you the feeling of ""you are the only patient". Takes time to thoroughly explain issues and concerns.
One of my reasons for moving back to Florida was to find a medical group that I could communicate with and who could take care of my medical needs for the rest of my life. I am so happy and more satisfied than I could have imagined with Dr. Dones and PA, Benjamin Love. Both take the time to listen to my questions and concerns. They clearly explain options and recommendations very thoroughly in terms that I understand and trust. I am relieved that they know the hospitals, should I ever be hospitalized. I recently sprained my foot on a Sunday night and left a message with the answering service. An x-ray was set up for the next morning as well as an appointment at AMA with Dr. Dones, first thing in the morning. The whole staff is really great and very easy to talk with. It's nice that they have their own lab in the building too. It is a gentle place.
Wonderful caring staff & Doctors! The best care you will ever receive in Central Florida! Attention to your condition & caring follow up! Love Dr Fana-Souchet
Thank you so much for taking care of my mom. I am forever grateful to AMA!