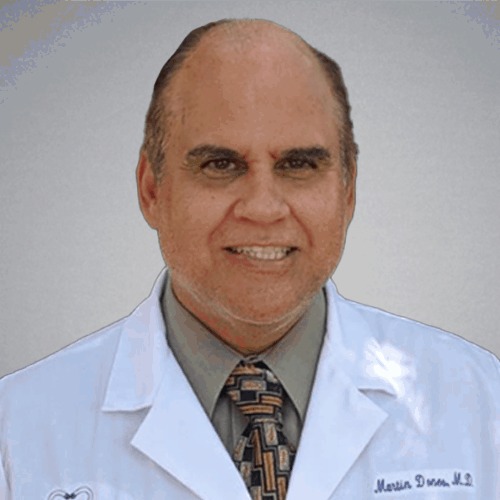 Martin Dones, M.D.
Board Certified in Internal Medicine
About Dr. Dones
Martin Dones, M.D., is Board certified by the American board of Internal Medicine and has served the Tampa Bay Area for over 20 years as a medical doctor.
Dr. Dones was born and raised in Puerto Rico. He attended medical school at University Central Del Caribe in Puerto Rico and Internal Medicine residency at Michigan State University. Dr. Dones believes in treating each patient with compassionate care and just like he would treat his own family member. He was inspired by his doctor's treatment during his hospitalization and discovered a passion in medicine and the study of the human body in his third year of college. Dr. Dones is happily married for 28 years and has 3 daughters in college.
Dr. Dones speaks at local healthcare community events and enjoys interacting with current and potential patients, guiding them towards their best health. It would be his privilege to take care of the patients who see him at AMA Medical Group. Dr. Dones is fluent in both English and Spanish.